CHEMISTRY OLYMPIADS IN UKRAINE
9 June 2016: The Ukrainian team for the 48th International Chemistry Olympiad has been selected at the training and selection camp (Kyiv, 1-7 June, 2016). Our team will consist of Anton Ganapolskiy, Denis Bondarenko, Glib Razumkov (all three from Kyiv) and Bogdan Kozibroda from Volyn Region. We wish them a lot of success!
6 April 2016: We extend our deepest condolences on the passing away of Wolfgang Hampe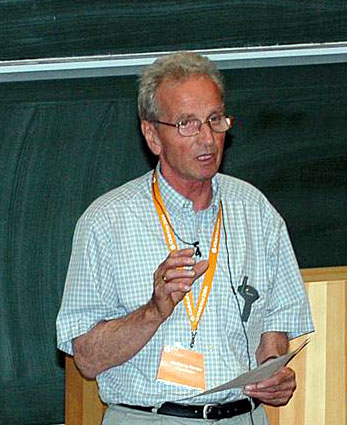 For several decades he was one of the most wise, friendly and enthusiastic figures in Chemistry olympiads
1 April 2016: Report from the 53rd Ukrainian national olympiad (March 2016), Ukrainian
25 March 2016: Підготовчі завдання до 48-ї Міжнародної олімпіади з хімії
30 July 2015: Ukrainian team has won 4 silver medals at the 47th International Chemistry Olympiad
28 July 2014: Ukrainian team has won 2 gold and 2 silver medals at the 46th International Chemistry Olympiad. Roman Didenkho and Khrystofor Khokhlov are the gold medalists. Oleh Hordiychuk and Vladyslav Neshta won silver medals.
25 July 2013: Ukrainian team has won 4 medals at the 45th IChO. The team consisted of Olexandr Vuhivskiy (Kharkiv, gold medal), Andriy Stelmakh (Lviv, gold medal), Mykyta Onizhuk (Kharkiv, gold medal), and Khrystofor Khokhlov (Kyiv, bronze medal).
22 березня 2013: Матеріали до 50-річчя Всеукраїнських хімічних олімпіад
31 July 2012: Ukrainian team at the 44th International Chemistry Olympiad has won gold, 2 silver and bronze medals.
30 January 2012: The 70th anniversary of the Head of Jury of Ukrainian Chemistry Olympiads Professor Ivan Kocherga (1942-2003)
3 January 2012: Памяти Сергея Сергеевича Чуранова